TRY ZEENEA
Zeenea Live Product Tour
Want to see Zeenea in action?
By unlocking our Live Product Tour, browse through Zeenea Explorer, the data discovery application for data & analytics teams to find, understand and trust their data assets.
In just a few minutes, log in to our easy-to-use interface and try our unique exploratory features to:
🔶 Easily search for and filter data catalog assets
🔶 Get automatic AI-generated suggestions
🔶 Browse through the Business Glossary
🔶 View the data lineage & knowledge graph capabilities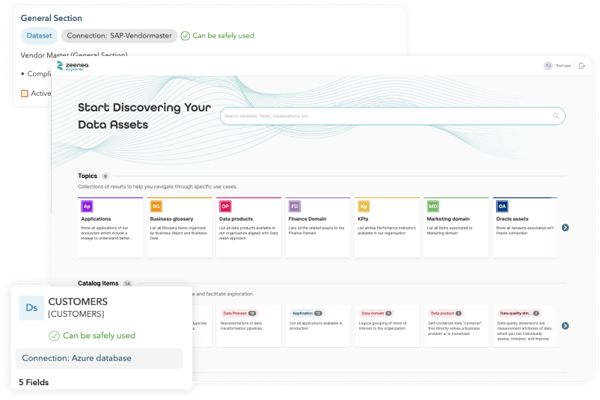 Choose your trial environment
and sign up for free!
Pharmaceutical industry

Immerse yourself in the data catalog of Pharmantix - a virtual pharmaceutical company - and discover Zeenea Explorer's data discovery features!
Sign up now
Coming soon...

We are currently building additional business environments for trying out the Zeenea platform. In the meantime, you can schedule a personalized demo with one of our experts, adapted to your business context.
BOOK A DEMO
Start your journey into modern data discovery
Zeenea features two user experiences built around two applications: Zeenea Studio is for data management teams to manage, document, and govern their data ; and Zeenea Explorer is for business users to explore, find, and discover their assets. In this Live Product Tour, you will be able to directly log in to Zeenea Explorer and test its main features using preconfigured data.
Find data in seconds
Through our smart search engine, quickly find data by typing simple keywords in the search bar.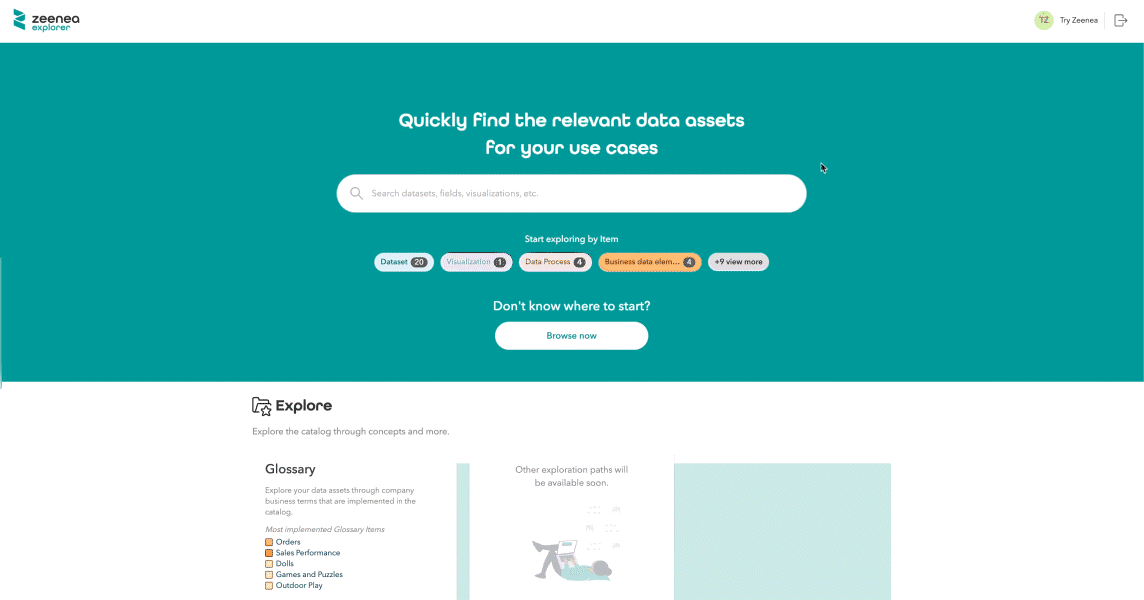 Explore the catalog freely
View how Zeenea Explorer provides customized exploratory paths for efficient data discovery.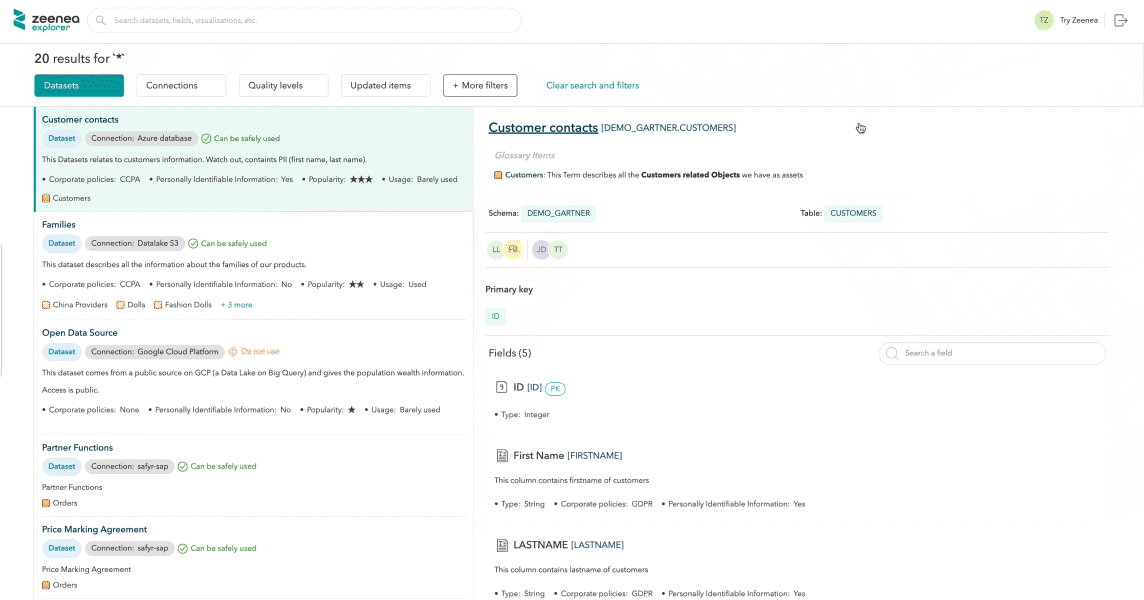 Browse through the Business Glossary
Easily access business terms, browse through glossary terms in alphabetical order, or directly search for a business term using the smart search engine.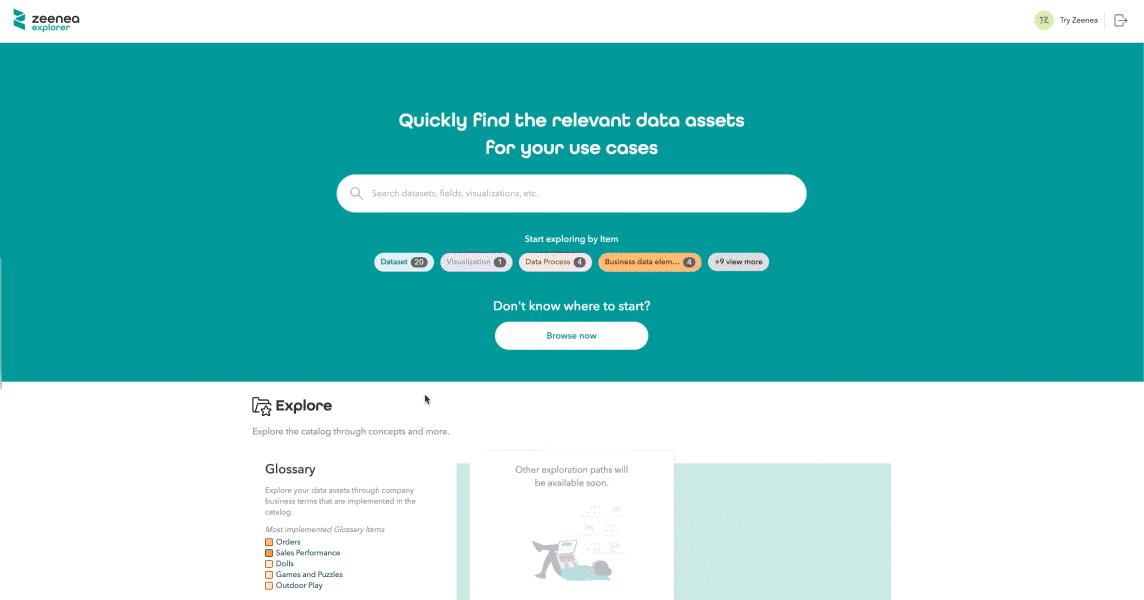 Want a personalized demo adapted to your context?